Preserving Africa's natural wonders one sip at a time with some of the world's best
and most sustainably produced coffee and tea. profits support
THE AWF CAUSES Supporting African
farming communities

BE THE CHANGE, SHOP WITH PURPOSE
SUSA is all about making coffee and tea that share the stories of the land, its community and wildlife, with people all over the globe. Our coffees and teas are made with the greatest respect for the local people, land and wildlife in which they are grown.
PREMIUM AFRICAN BREAKFAST TEA
15 BIODEGRADABLE TEA TEMPLES
SINGLE ESTATE GROUND COFFEE
PRESERVE AFRICA's NATURAL WONDERS
SUSA is committed to sustainable production – from our partnership with the African Wildlife Foundation and its projects with gorilla conservation in Rwanda, to working with sustainable packaging solutions that are at the forefront of efforts towards the end of single-use plastics.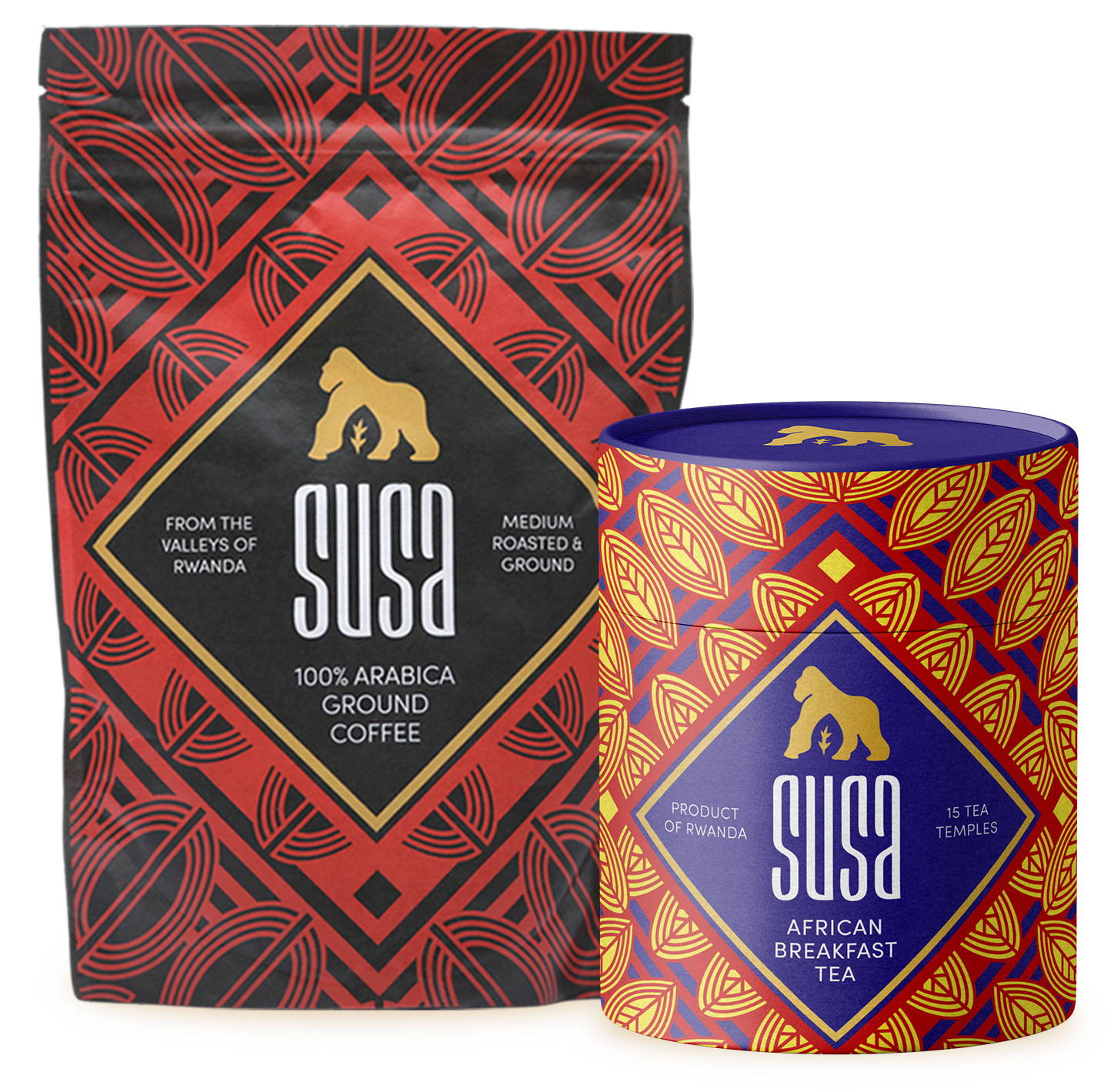 BETTER COFFEE FOR BETTER ADVENTURES

Our 100% Arabica Ground coffee is perfect for the adventurous type. Neatly packaged in our resealable and biodegradable bag, it's not only a product that you can take with you wherever you go, but it also helps keep the planet clean and safe while you are adventuring.
We would love to hear from you! If you have any questions or would like to get involved with us drop us a message by filling out the enquiry form and we will be happy to address your needs.